This last week, my dear sister Masha and I did something fun together. It did not matter that she was on the west coast, and I live on the east coast. We could still connect and talk. When I called her one afternoon, it was past 2 pm. Her morning had started off in a crisis mode, and she had been working steadily ever since. She had not taken a break to drink water or move from her desk. It was time for some fun activities!
So, for lunch, we decided to make something simple, quick, and #sattvic. We gave ourselves 30 minutes to make it and another 30-45 minutes to eat it. We chose the menu based on what Ma Masha felt like eating: rice noodles and wanted some spices to satisfy her taste. For protein, we decided to add tofu fry.
Here is the recipe for tofu fry: In a saucepan, add 2 tablespoons of oil and cumin seeds. Add chopped vegetables- carrot, celery, broccoli, potato, and ginger. Add salt, turmeric. Cover and cook at medium heat for about 5 minutes. Add 1 cup almond milk, and tofu wings or any form of tofu. Cover and cook for ten minutes. Serve with rice noodles.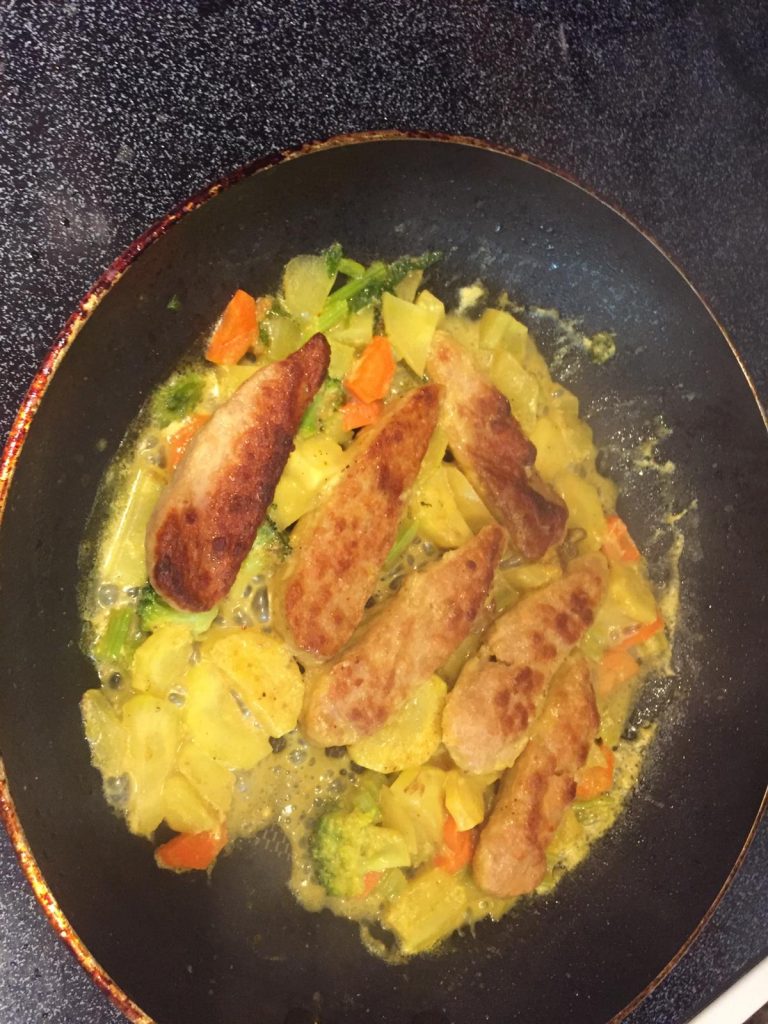 Rice noodles recipe: Soak #rice #noodles in warm water for 5 minutes. Add 1 teaspoon salt and boil for 5 minutes. Drain water when the noodles are tenderly cooked. Wash with cold water. In a pan, add 1 teaspoon butter and a handful of spinach. Switch off when the butter melts. Add the noodles and move to coat the noodles.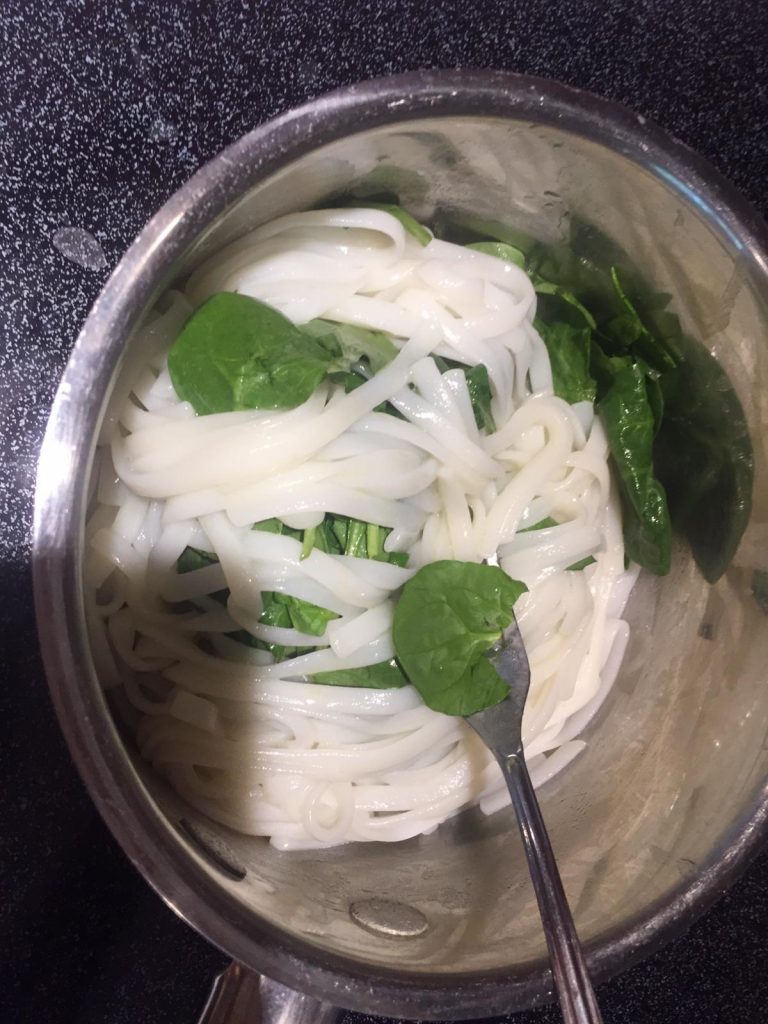 Here is the lunch Ma Masha made in under 20 minutes.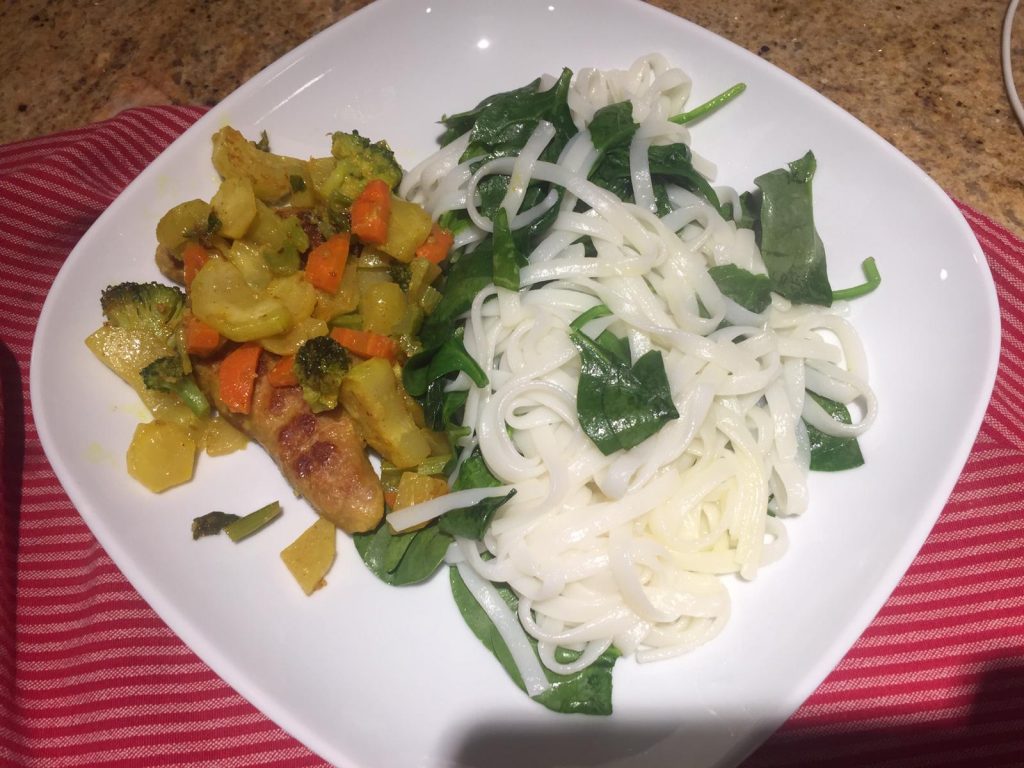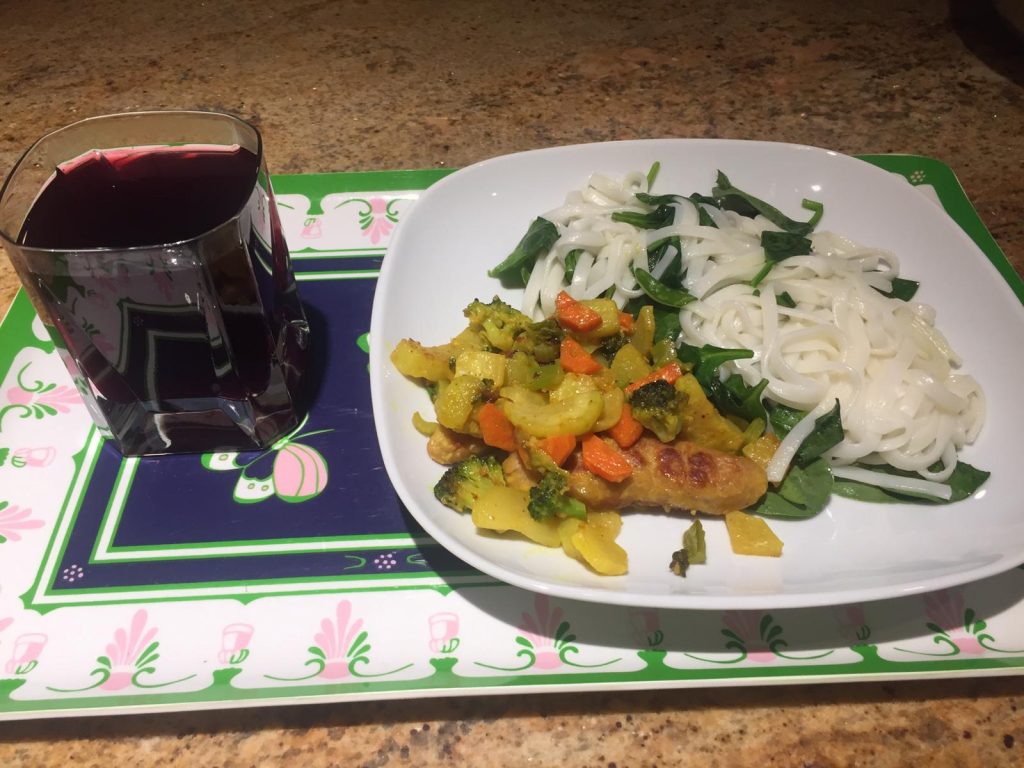 The entire recipe was completed in less than 20 minutes. Ma Masha had enough to save for dinner. Here is the picture of her meal. She ate it with cranberry juice.
On the second day, we decided to try something slightly different. Ma Masha had cooked some #quinoa and wanted to use it up. So, we decided to use quinoa. She also had organic zucchinis. So, we decided to make Zucchini boats with quinoa.
Recipe for #zucchini boats: Cut the top of the zucchini and remove the sap. Peel and cut the zucchini lengthwise into halves. Use a spoon and scoop out the seeds. In a pan, add 2 cups water, 1 teaspoon salt, and the zucchini halves. Cover and boil for 5 minutes on medium heat. Turn off the heat.
Quinoa for the filling: Add ½ cup grated #carrots, 2 tablespoon #ginger, 2 cups chopped #spinach, 1 teaspoon ground black #pepper, ¼ cup chopped #cilantro, 4 tablespoons fresh lime juice. Mix with cooked quinoa.
Drain the water from zucchini boats and pat them dry. Fill with quinoa. Drizzle soya sauce/ tamarind sauce if you like. Eat with celery sticks and fruits such as raisins, blueberries, blackberries, or strawberry.
Here is the picture of zucchini boats prepared by Ma Masha.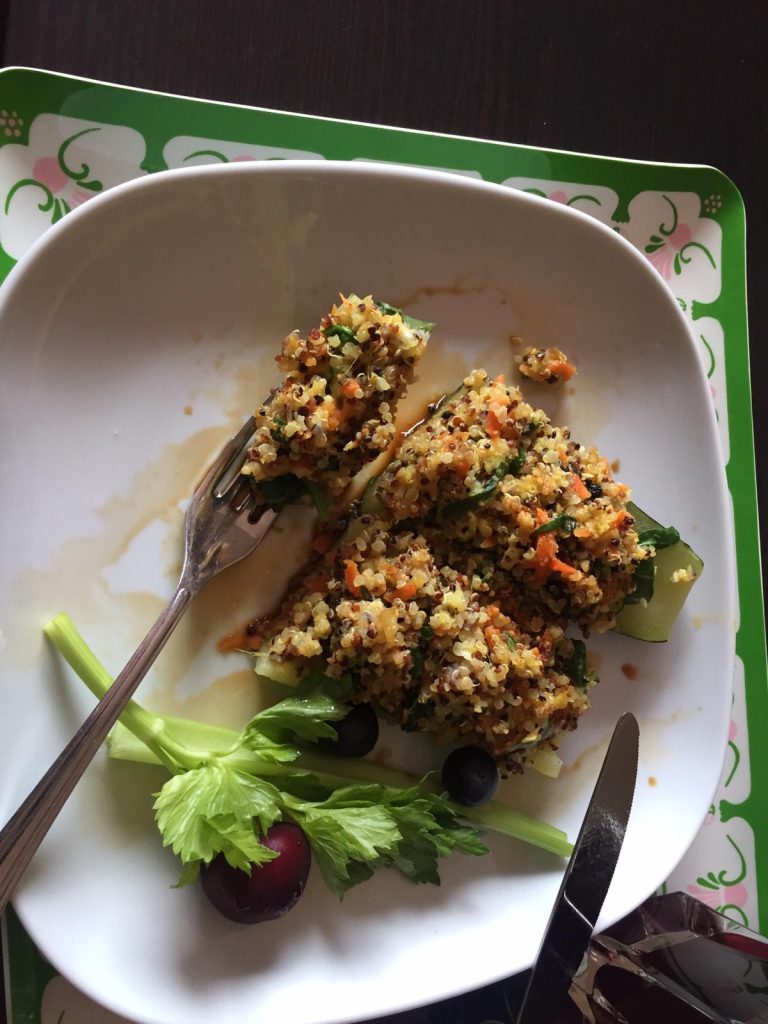 If you feel you are ready for a challenge, try any of our recipes on our youtube channel or website. Eat well and healthy even when you work from home!
Living Sattva's cook books No-cook cookbook and 25 tasty Pongal treats provide creative, vegetarian recipes with locally available ingredients. The books are available in ebook (kindle) and print versions. The recipes in the books are suitable for offering for pujas and parties. Eat these foods daily for detoxifying your body. Read this blog posts on detoxifying effect of sattvic food. Buy, gift, use, share, recommend to your friends and other people who are looking for transitioning into vegetarian lifestyle.