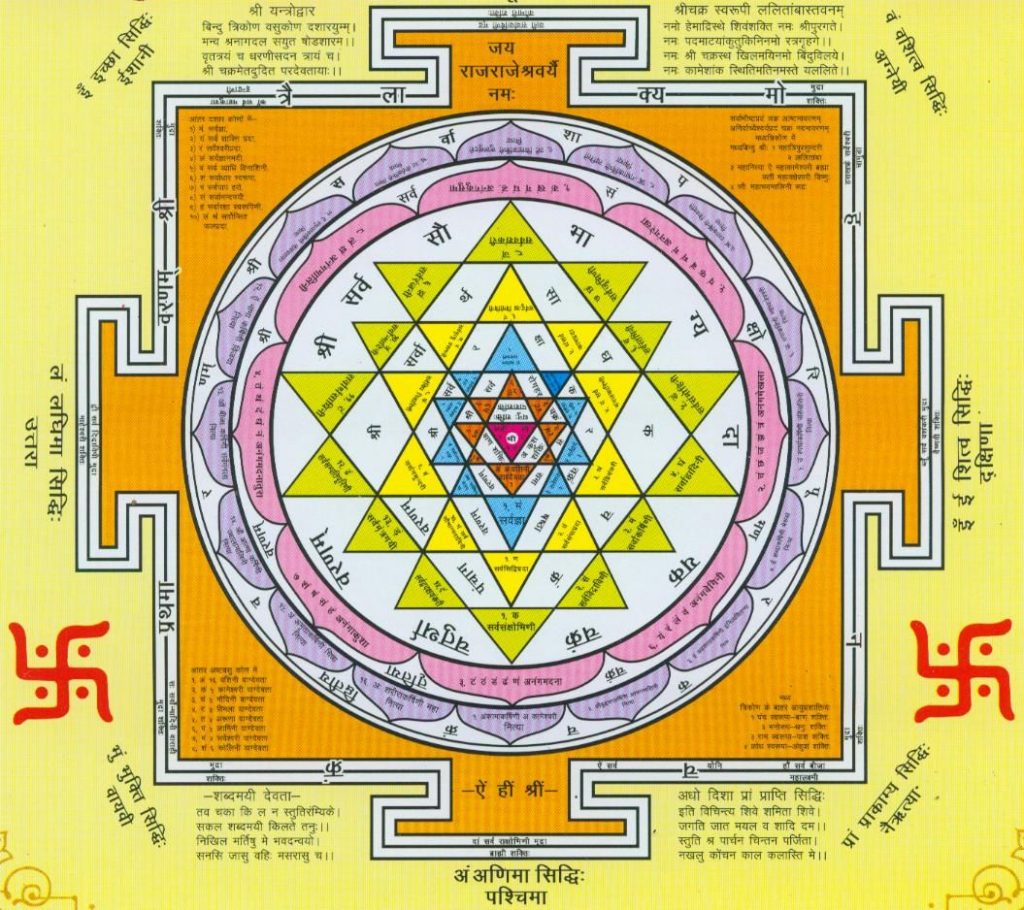 Celebration of Devi Navaratri begins with intense spiritual preparation in the period called as Mahalaya Paksha. Why prepare? We prepare to receive the blessings of this holy period in full measure. During this period the divine feminine energy showers powerful blessings that will capitulate us to achieve higher purposes in our life. Our conscious growth happen only when are open for higher possibilities and be able to hold #energy that is generated in the process. That energy is the seed and gift of our practice. The seed can grow fast or slow, depending upon how well we nurture it our sincere practice. With practices such as a fasting, chanting, and offering worship, we can continue to nurture our bodies to help us raise our consciousness.
During Mahalaya Paksha, we offer intense gratitude to our ancestors and everyone who has left their bodies, but helped us build our life and manifest our reality. You can find more details about how to prepare for Devi Navaratri celebrations in our book Your complete guide to Amazing Navaratri Experience. When we offer gratitude with sincerity we develop humility and humbleness creating a vulnerability that opens us up for manifesting higher possibilities of human life.
Devi Navaratri celebrations is an intense and complex period. On the one hand we offer worship to divine mother, on the other, we indulge in intense celebrations. This book gives you some information about how to offer worship during Devi Navaratri. You can also set up a seasonal altar as outlined in this blog post. Learn how to cook sattvic food to offer to Devi in this blog post. You can also find several other posts related to cooking sattvic food.
Towards the end of the Devi Navaratri celebrations, Devi grants the boon of knowledge which opens up the thirst for continuous learning. Auspicious undertakings of the day of victory is considered as our initiation into larger, cosmic roles. Just like a ray of light can dispel centuries of darkness, the seed letter "Om" when planted in the consciousness will grow and help us overcome all the impossibilities and depression we carry. Continuous practice of #Om will enable us to become established in more and more deeply oneness.
Just like a ray of light can dispel centuries of darkness, the seed letter "Om" when planted in the consciousness will grow and help us overcome all the impossibilities and depression we carry.
Living Sattva offers two new resources to celebrate the Vijayadashami. On the day of Vijayadashami it is customary to #initiate all children, above the age of five, into #learning by teaching them #alphabet in #Sanskrit. Because we live in COVID19 times, and it is safer to do this ceremony at home, you can follow the steps outlined below to conduct a #simple #intimate and #powerful Vidyarabham ceremony, or initiation, at your home for your kids. Vijayadashami date in on Sunday, October 25, 2020. For 2021, it falls on Thursday, October 14, 2020 and Tuesday, October 4, 2022. These times and dates are optimized for North America. If you need the precise date for other continents, countries around the world, feel free to please #contact us for the information.
Here are the steps to follow for holding a private ceremony for your child–
Everyone in the family must wash their hair, shower, and wear traditional clothes.
Set up an altar, even a temporary #altar is welcome, for this special occasion.
Perform your regular daily puja or daily #worship.
Fill a metal plate with a thick layer of uncooked #rice.
Sit the child on the lap of an #elder. That can be a grandparent or a parent or an older sister or brother.
Hold the child on the lap and offer prayers to your family deity, your favorite #deity (Ishta Devata), the child's Ishta Devata and #Guru.
Gently hold the pointer finger and write #Om in Sanskrit on the rice. Whisper the sacred sound in the ear as you lean in and write the sacred syllable. Practice nine, eleven or twenty one or twenty seven repetitions of the sacred seed letter and chanting the sacred sound.
End with a prayer of #gratitude.
Offer a traditional #sweet treat to the newly initiated pupil.
Follow this by writing the seed letter on the sand, if possible on the banks of a river.
Then the child can write on a slate or chalk board followed by writing on paper.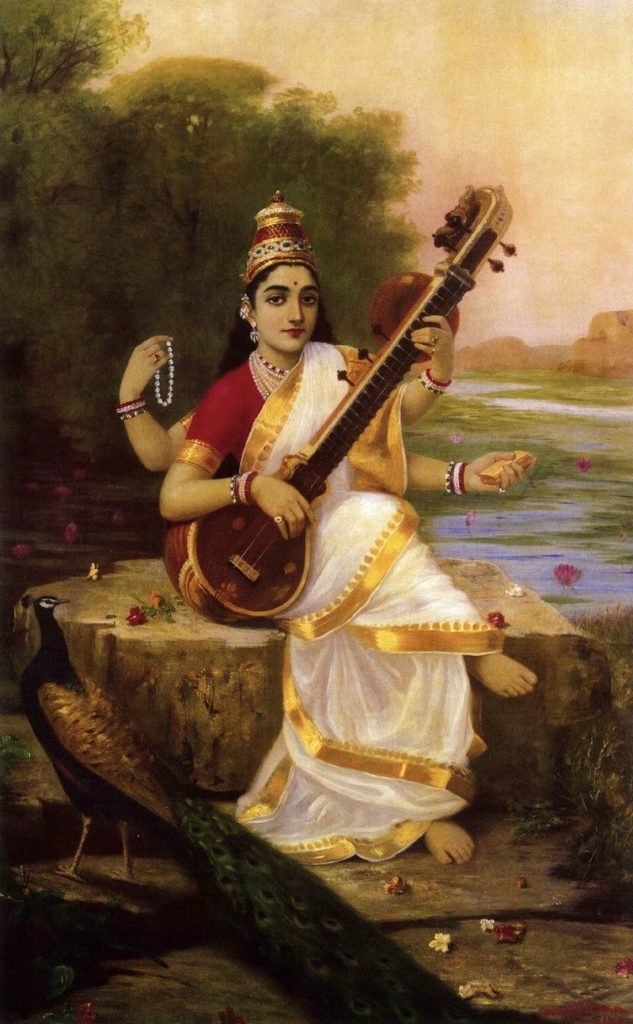 Living Sattva offers two new resources for the young ones to celebrate their #learning. This #video introduces the books to the readers.
Everyone can learn to write the sacred seed letter Om in various #languages with the workbook and the picture book that depicts the creation of Om. Learn to write Om in 23 languages! #Tamil #Sanskrit #Korean #Sinhalese #Oriya #Punjabi and many other languages from around the world. Find the #books here.
Living Sattva team wishes all beings a #wonderful Devi Navaratri. May all beings experience the love and compassion of #Mother and #expand in #oneness.