My friend Monica is interested in Sattvic cooking. She asked me,
I want to start a Sattvic kitchen. How do I go about doing this?
The question has several answers. This blog post covers information about stocking your kitchen. The next blog post will cover about what kinds of vessels are used in sattvic kitchen. In general, sattvic kitchen stocks ingredients that are cruelty-free. Your fridge should ideally hold vegetables, fruits, and milk that are locally grown.  You might want to choose nut-based or cereal-based milk if you have no cruelty free milk available close to you. Here is a list of things you need to toss out of your kitchen to make it Sattvic: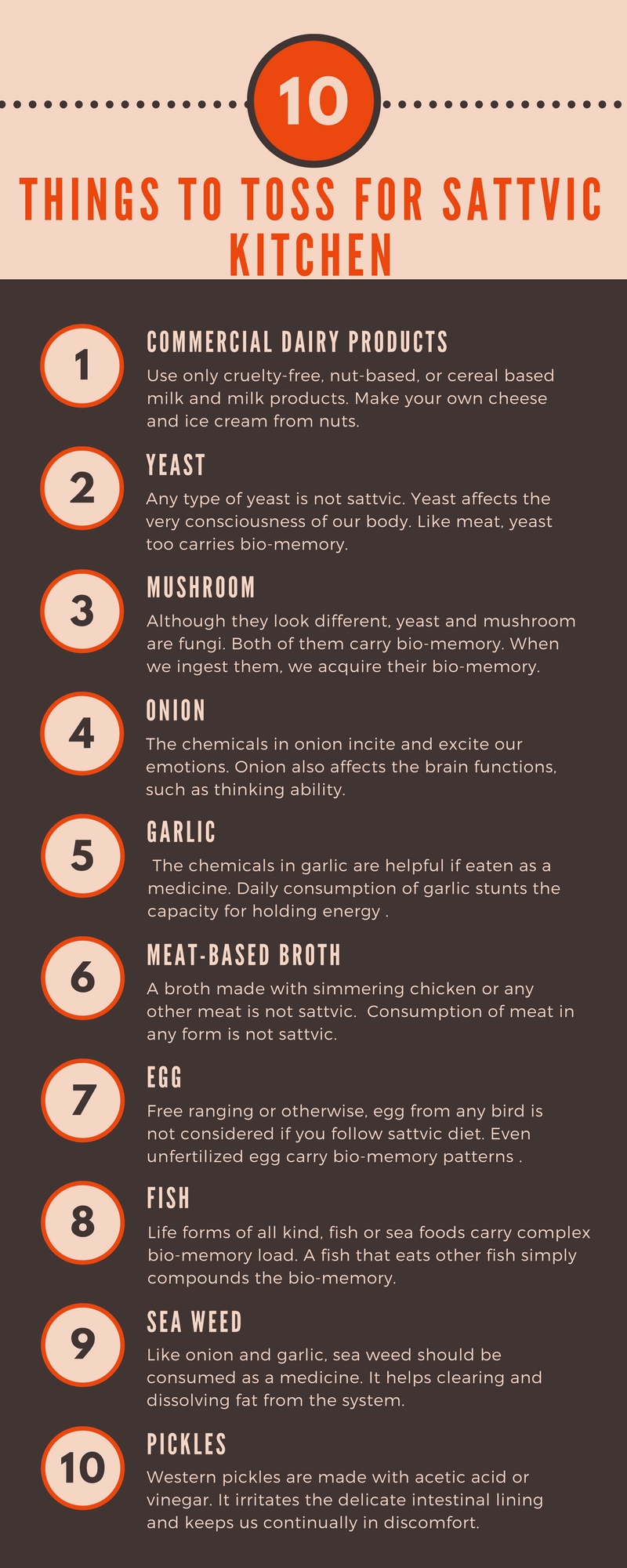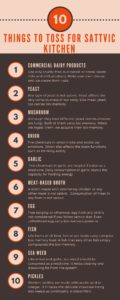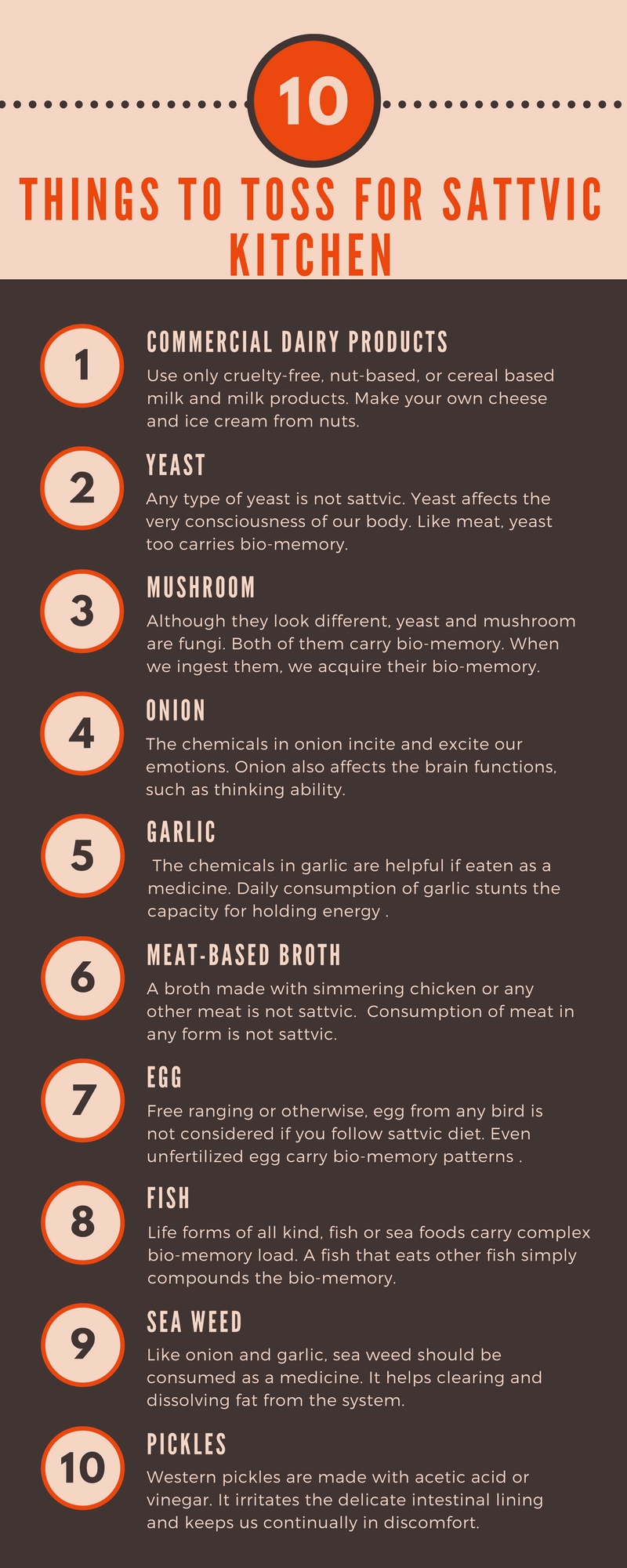 (Click on picture to enlarge) What can you stock your pantry with?
Essentials:
Non-fluoridated water
Wild or brown Rice (grain and flour)
All-purpose flour or maida
Farina or Rava or Suji
Oats
Wheat (flour)
Millet (grain and flour)
Flat rice
Raw cane sugar
Jaggery
Mung beans
Toor dal
Garbanzo beans
Pink salt
Mango powder or Amchur
Turmeric powder
Coriander seeds
Fenugreek seeds
Cumin seeds
Sesame seeds
Peanut
Flax seeds
Sunflower seeds
Coconut oil
Red Chilies
Fresh stock:
Yogurt
Vegetables
Fruits
Coconut
Cilantro
Curry leaves
Lime or lemon
Ginger
Condiments:
Cardamom
Cashew nuts
Raisins
Saffron
Cloves
Ginger powder
You can make thousands of delicious, filling and healthy recipes with the ingredients from a kitchen stocked with these items! Here is a sample menu:
Multigrain Pizza
https://youtu.be/v8ps6ePXQnA
Turmeric Rice
https://youtu.be/V9_X-mm10XY
Banana cake
https://youtu.be/hO1X4ewT-6k
Subscribe to the 
Living Sattva YouTube Channel 
for more recipes! Enjoy your new Sattvic kitchen!