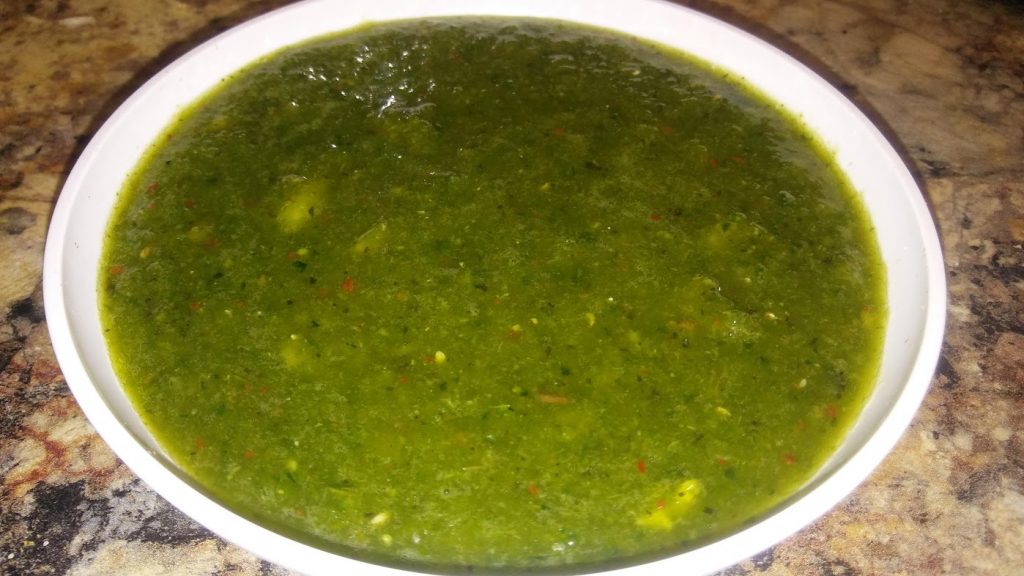 Make cucumber relish on a cool day, when you want to detox the family after a bout of illness or fatigue. This recipe uses red chilies, black pepper and ginger. They each serve different purpose and vital for cleansing your guts. If you are not used to having these many different spices, eliminate red chilies. Add a dash of coconut oil or a spot of cream if it is too spicy. You can serve this cool, warm, or at room temperature. If you like your relish chunky, grate 1/4 cucumber and add it to the blended mixture. See serving suggestions below for pairing this recipe.
You need:
1. 1 whole cucumber, chopped
2. 1/2 cup cilantro leaves
3. 1/4 cup mint leaves
4. 1 red chili
5. 5 peppercorn
6. 2 tablespoon sliced ginger
7. 1 teaspoon Himalayan pink salt
To do:
1. Sprinkle salt on chopped cucumber and set aside for 10 minutes for water to drain.
2. Place cucumber, cilantro leaves, mint leaves, chili, peppercorn and ginger in a blender.
3. Blend until mixture is smooth.
4. Chill or serve at room temperature.

Serving suggestions:
Serve as a dip for chips or in place of salsa. You can also serve relish with akki roti, idli, dosa, or pancakes. You can also serve cucumber relish as a side dish with cabbage pakoda, Kaara waddai, Medhoo Wadda,