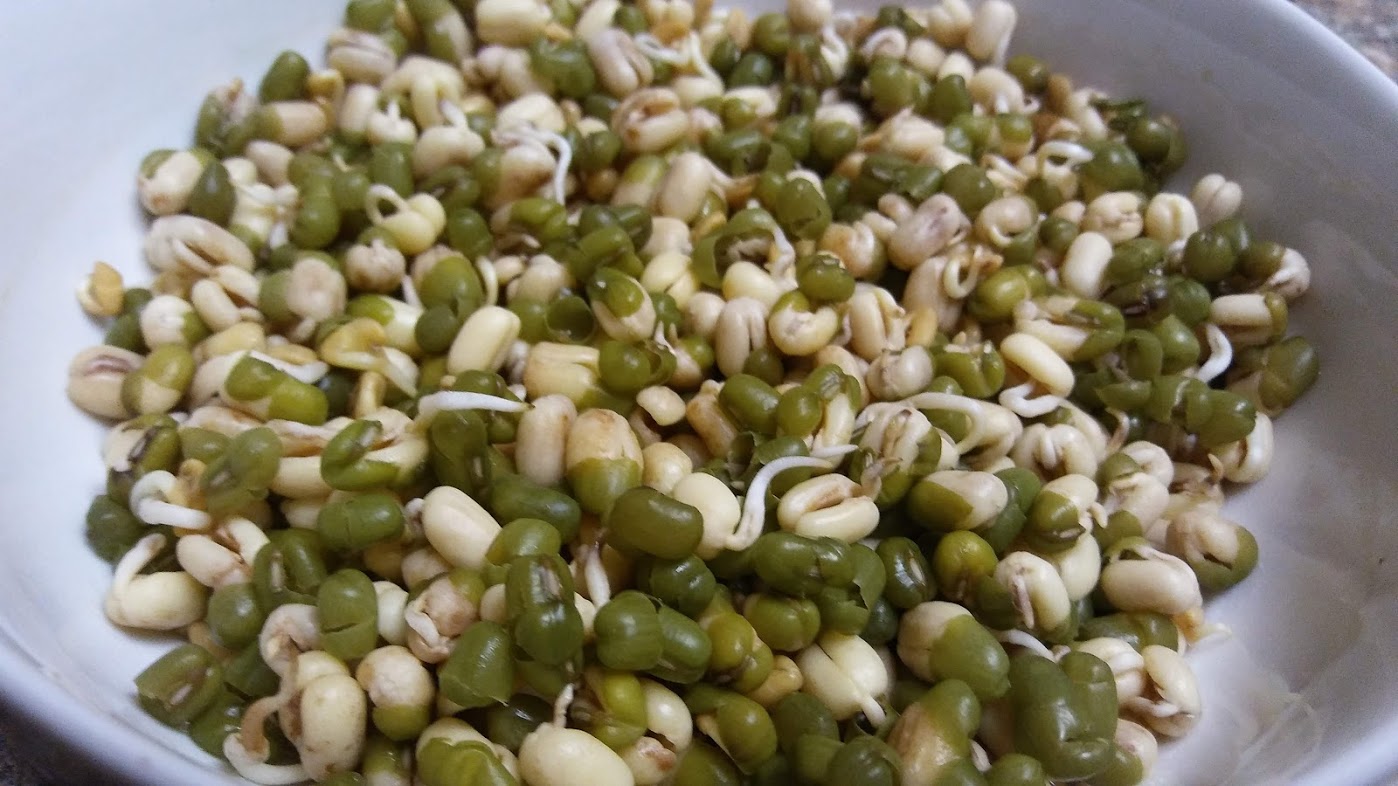 This salad has two golden ingredients that regulate blood sugar: mung beans and methi seeds. Make this salad ahead of time and mix various vegetables just before serving. Do not add salt or lime juice if you plan to store this salad in fridge. See serving suggestions for recipes to pair this salad.
You need:
1/2 cup whole mung beans (moong dal)
1/4 cup whole fenugreek seeds (methi)
1 teaspoon salt
Juice of one lime or lemon
1/2 teaspoon grated ginger
1/4 teaspoon ground pepper
2 tablespoon sunflower seeds
1/4 cup vegetable of your choice (grated carrot, coleslaw, spring salad mix, cucumber)
To do:
Soak mung beans and methi in warm water overnight.
Drain water and cover the mouth of the vessel with kitchen towel. Leave the vessel in a warm place for 5 to 6 hours to promote sprouting.
If you are not saving the sprouts, mix lemon, ginger, pepper, vegetables, and sunflower seeds.
To save the sprouts, drain all water. Place the sprouted seeds in a kitchen towel and bundle it. Refrigerate promptly.
Use the stored sprouts within 3-days. Discard if sprouts smell sour.
Drink enough water and walk frequently to prevent bloating.
Serving Suggestions: Serve with Quiona Pongal, Turmeric rice, Puri or Roti.