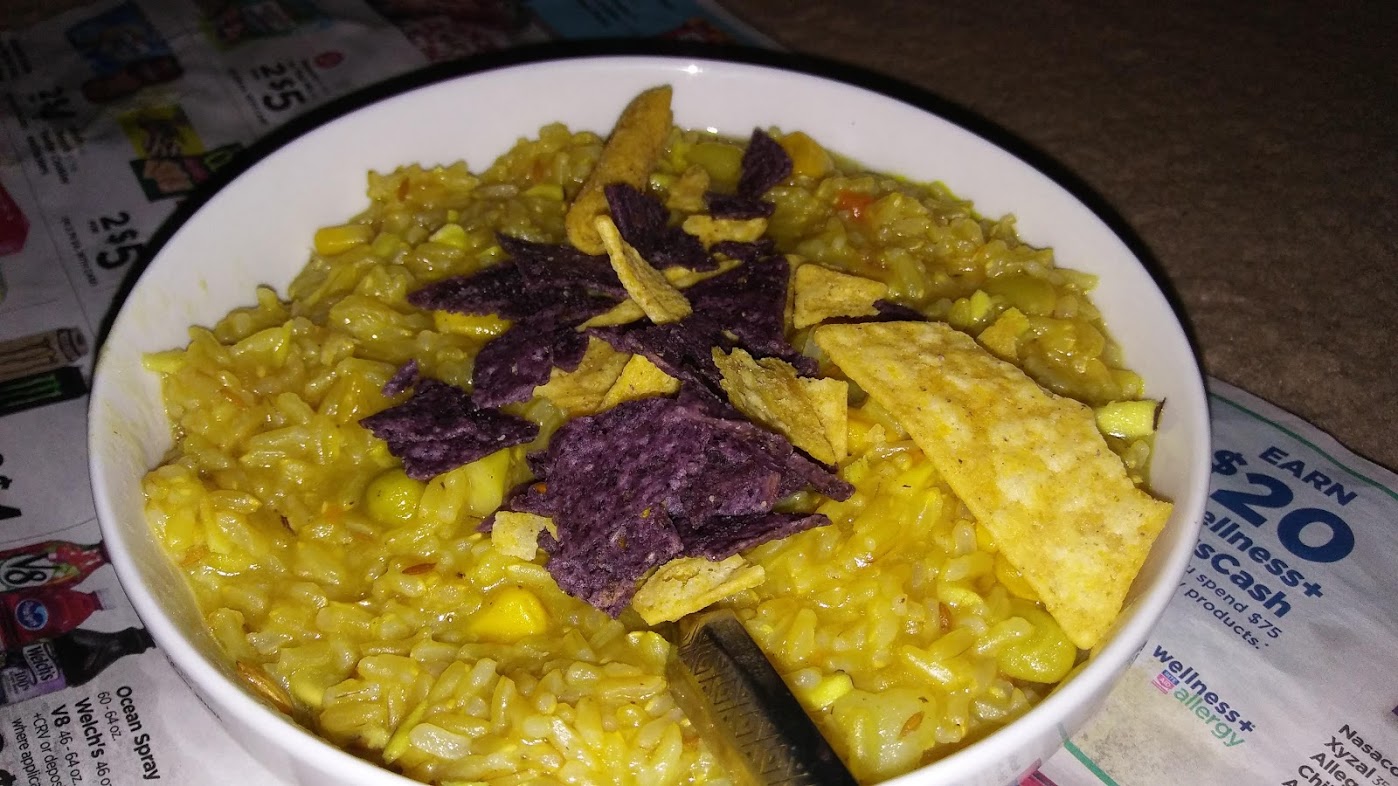 Creamy coconut rice made in instapot is filling and tastes delicious. Use coconut oil or nut butter if you are vegan.
You need:
1 tablespoon coconut oil or ghee
1 teaspoon jeera/ cumin seeds
1/2 cup mixed vegetables
1 cup chopped potato
1 teaspoon salt
1/2 cup grated coconut
1/2 teaspoon turmeric
1 tablespoon grated ginger
12 pepper corns
2 cups brown rice
3 cups water
Ghee for drizzling (optional)
To do:
Set your cooker in rice setting. Our cooker was set at brown rice setting. Add coconut oil and jeera. When jeera sizzles add mixed vegetables, potato and mix well.
Add rice and mix with the vegetables. Mix for 2 minutes.
Now add water, salt, coconut, turmeric, peppercorn and ginger. Mix well. Cover and cook at recommended cooking setting.
Mix the cooked rice well.
Serve with chips or other crunchy items. See serving suggestions below.
Serving suggestions: Serve creamy rice with Aama Wadda, Lentil patties, Kara Waddai or Peanut Chutney.