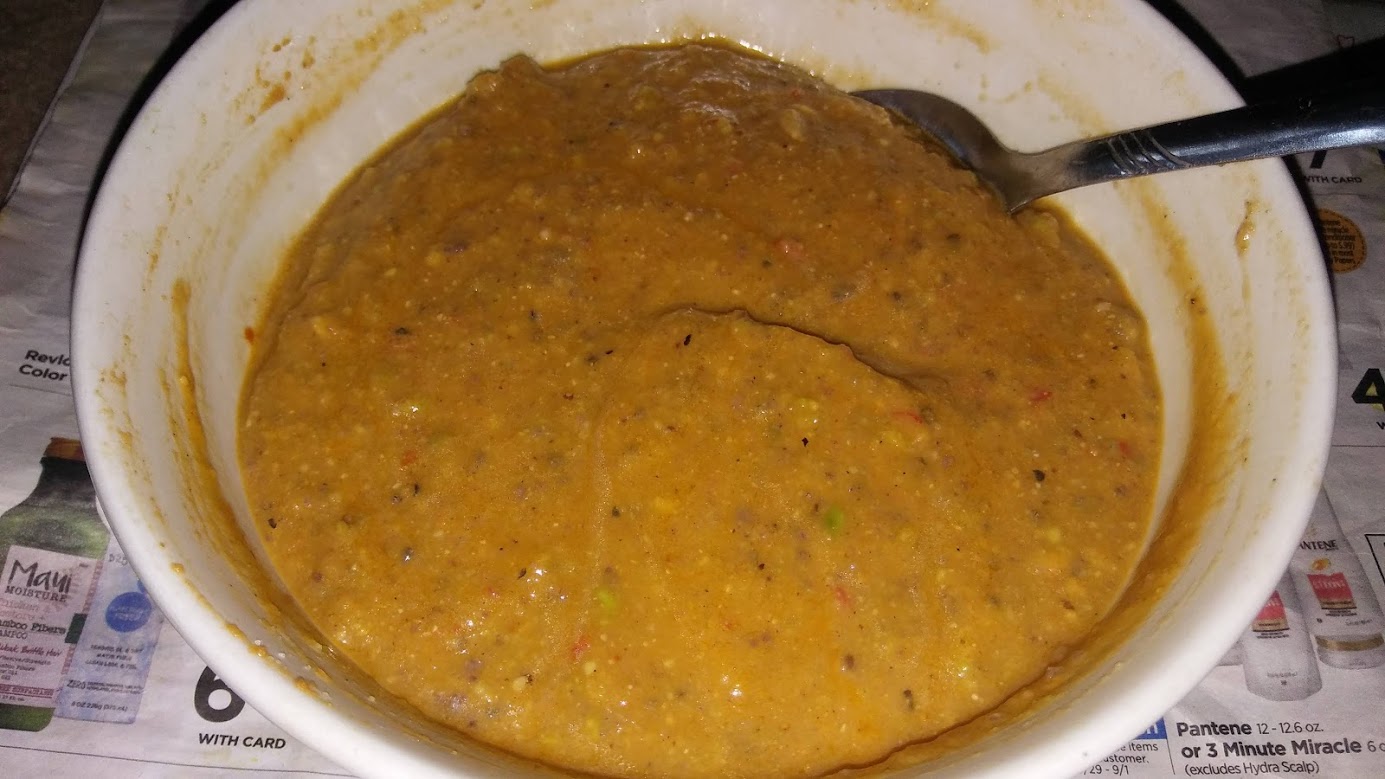 Make this simple relish for spread or soup. Great for people doing liquid diets. If you are not able to eat bell pepper, choose cucumber instead. Sprinkle chia seeds for fiber. Add more water if you like it as a soup.
You need:
1 ripe avocado
1/2 bell pepper
2 tablespoons chia seeds
2 tablespoon water
1/2 teaspoon salt
1/2 teaspoon turmeric
1/2 cup water
1/4 teaspoon red chilli powder
1 tablespoon lime juice
To do:
Chop the avocados without skin and seed.
Chop bell pepper and blend with 2 tablespoons water into smooth paste.
Add chia seeds, salt, turmeric, chili powder and lime juice. Stir in water if you are making it liquid.
Beat with a spoon until the mixture is well blended.
Refrigerate for 20 minutes and serve chilled.
Optional to top with cilantro.
Serving suggestions: If you are making this as a dip, eat relish with lentil patties, bondas, or idli. You can also dilute it and eat it as soup.